10t to 200t Capacity
The double girder cranes are extremely popular and are available in capacities of up to 200 tonnes and spans up to 45 metres. MONOCRANE double girder cranes represent outstanding value for money and quality in the heavy duty crane division.
Used extensively in:
Automotive Press Shops
Foundries
Power Stations and Heavy Maintenance
Ship Building and Heavy Fabrication Industries
MONOCRANE double girder cranes feature heavy duty construction for your hard working application whilst high performance reeving options ensure productivity demands are easily achieved – maximising your output and reduce downtime.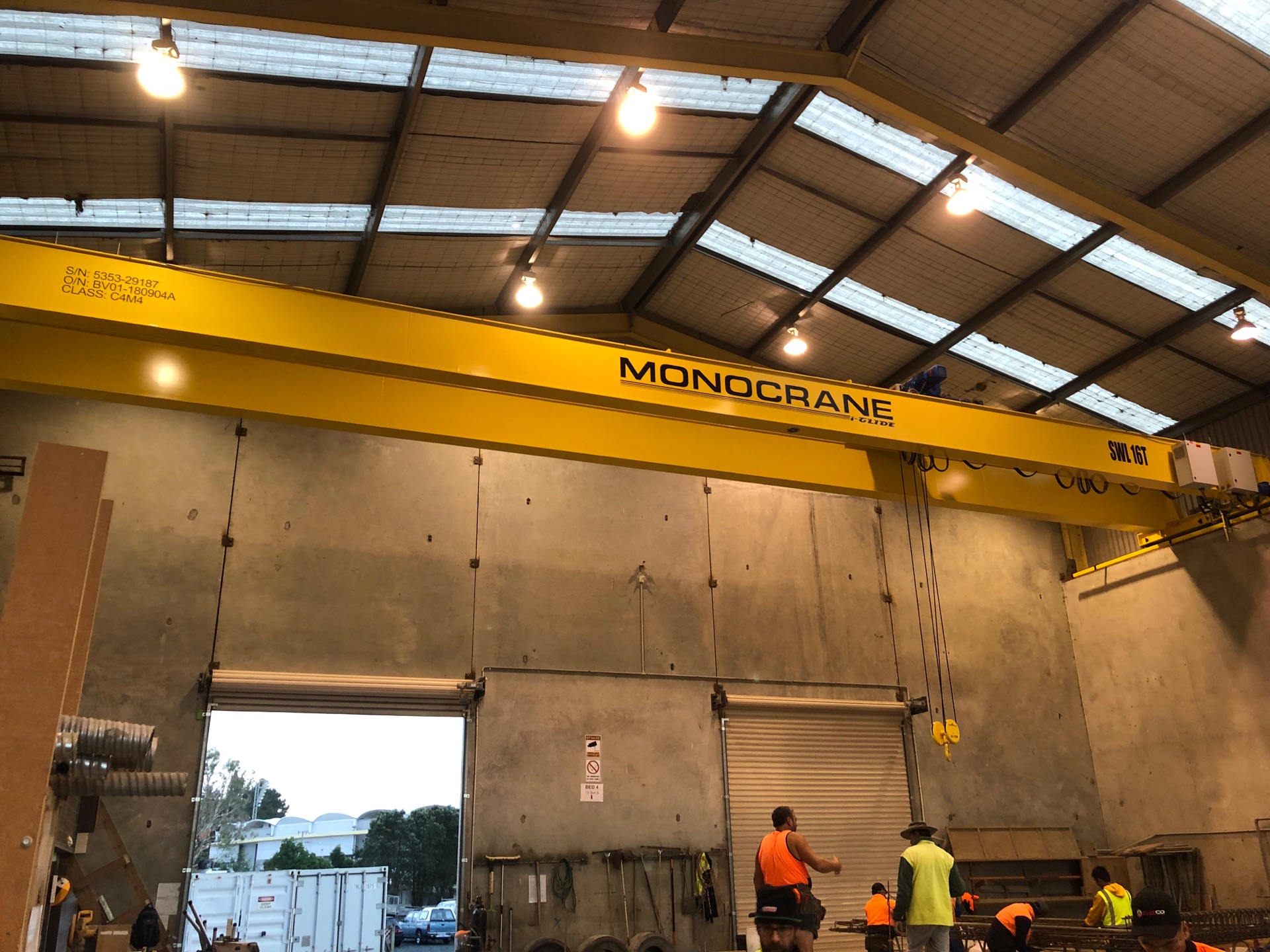 Factors to consider when selecting your crane
Capacity (tonnes)
Span (m) The clear distance between your building columns.

Height of Lift (m)
Hoisting Speed (m/min)
Travel Speeds (m/min)
Duty
Value Adding Technologies (see below)
Click here to understand duty

Unique MONOCRANE design features include:
Full penetration sub-arc welded bottom

 

flanges

 

for the ultimate in strength and fatigue resistance.
Line bored one piece end carriages to ensure precise alignment and smooth travelling motions.
Tapered girder ends to allow crane to occupy otherwise wasted roof space – ensuring high clearances and maximum heights of lift.
Industry leading

 

Hyperspeed

 

and

 

i-Glide

 

technology optional across the entire range.
High quality enamel paint with optional 2-pak or client specific systems.
Extensive range of optional extras.
Peace of mind knowing that your crane is designed by qualified engineers and manufactured by qualified boilermakers, electricians and fitters.