Pail
The REM Pail is both highly reliable and efficient. The radio control unit is used for both gantry and overhead cranes. The Pail is the first to market with induction wireless charging. The console is easy to manoeuvre and adequately precise. The unit isolates itself from dust and humidity and is very easily configurable. The REM Pail meets the requirements of all applications. The control has 2, 3, 4 or 5 joysticks, selectors and potentiometers.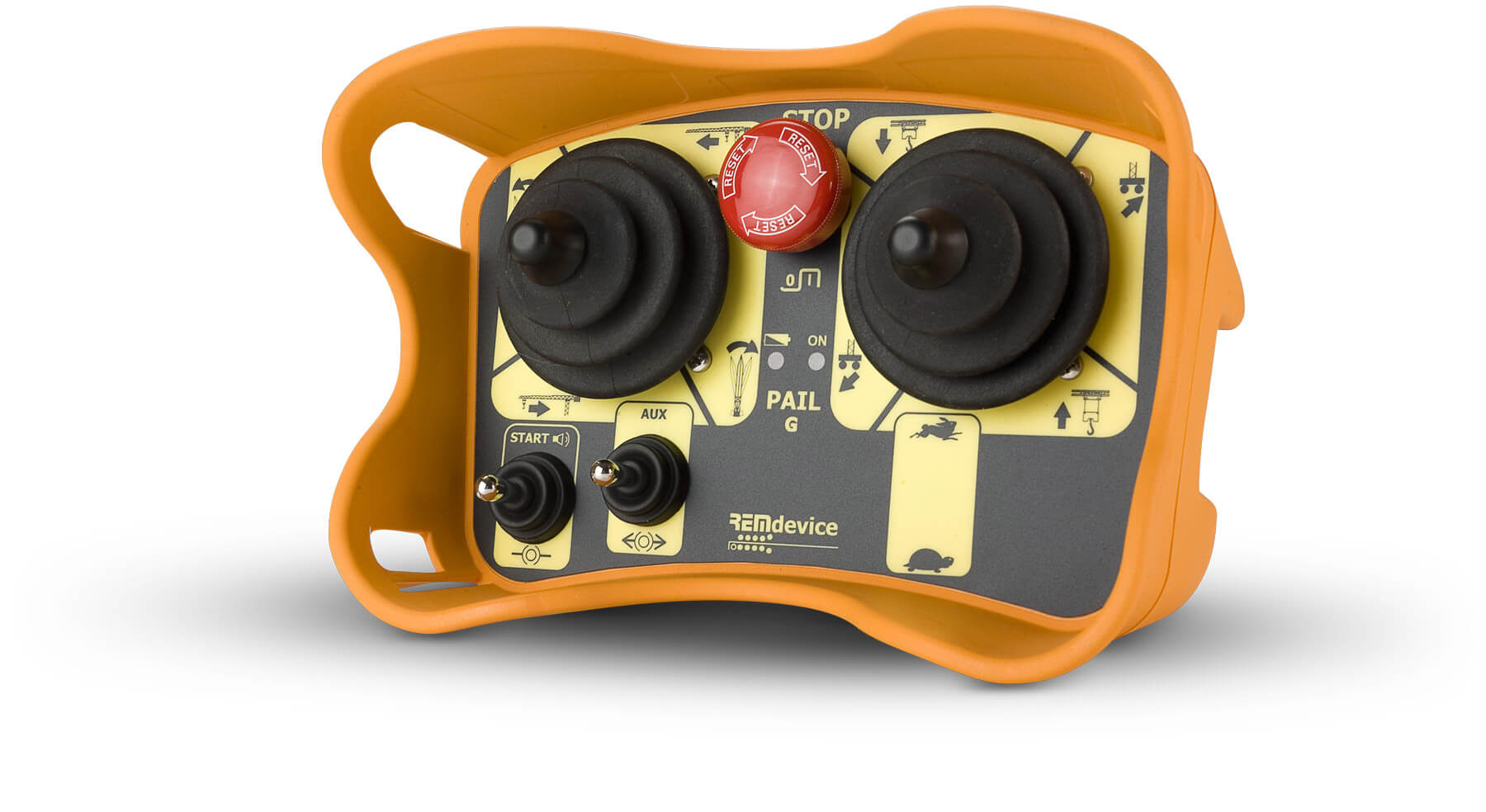 Reliability in all conditions
Induction wireless charging.
Durability and maximum reliability.
Pail is the "partner" for all applications.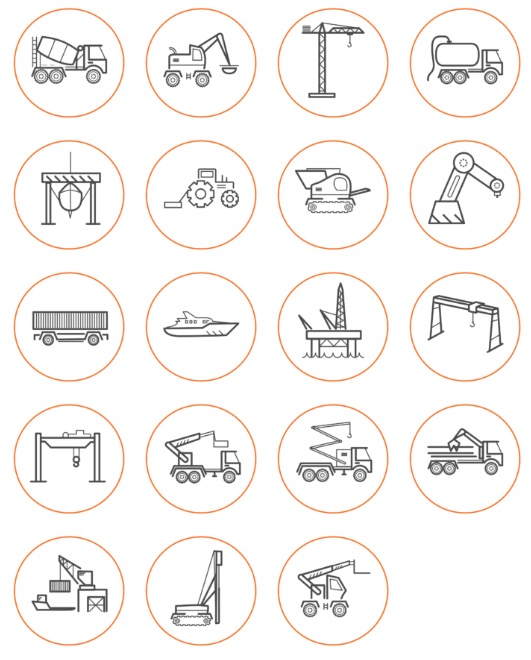 Technical Specifications
| | |
| --- | --- |
| Battery type | internal rechargeable induction battery |
| Duration | up to 40 operating hours – 3 hours of power reserve |
| Radio transmission / frequency | sel. 72 manual channels – 433/870 China 418 Usa Can 915 |
| Radio transmission Move / Mobile | full duplex 72 channels – 433/870 China 418 Usa Can 915 |
| Power supply | 12-24 Vdc +/- 25% – 24-110 Vac +/- 10 % |
| Emergency stop | PL-D cat. 3 (Move-Mobile cat. 4 PL-E sil.3) |
| Joystick safety level | Move-Mobile cat. 3 PL-D sil.2 |
| Commands | on/off – CANbus – PWM – voltage/current – RS 422/485 |
| Dimensions and weight | 200x135x130 mm – 800 g |
| Graphic display | 2.6" |
| Available receivers | DIN – EcoBox – RubyBox – EcoCan – Mobile |
| Certifications | EN-300220-1 cl. 1 – CE – FCC (USA/CAN) |