T Series
The versatile radio control keyboard for gantry and overhead cranes. This device makes you forget many of the issues related with this type of equipment. So with it, REM have committed to simplifying the technology with the device. The T-Series increases productivity, thanks to a battery that can be replaced after 900 hours' work (*subject to working environment demands), thus eliminating the frustration of constantly recharging the device. Added benefits include the sturdiness and ergonomic design of the remote which ensures maximum efficiency under any condition.
In case of failure or loss of the transmitter, retransmission takes only a few seconds, thanks to the patented REMsys® Code system.
Backed with a 36 month replacement warranty.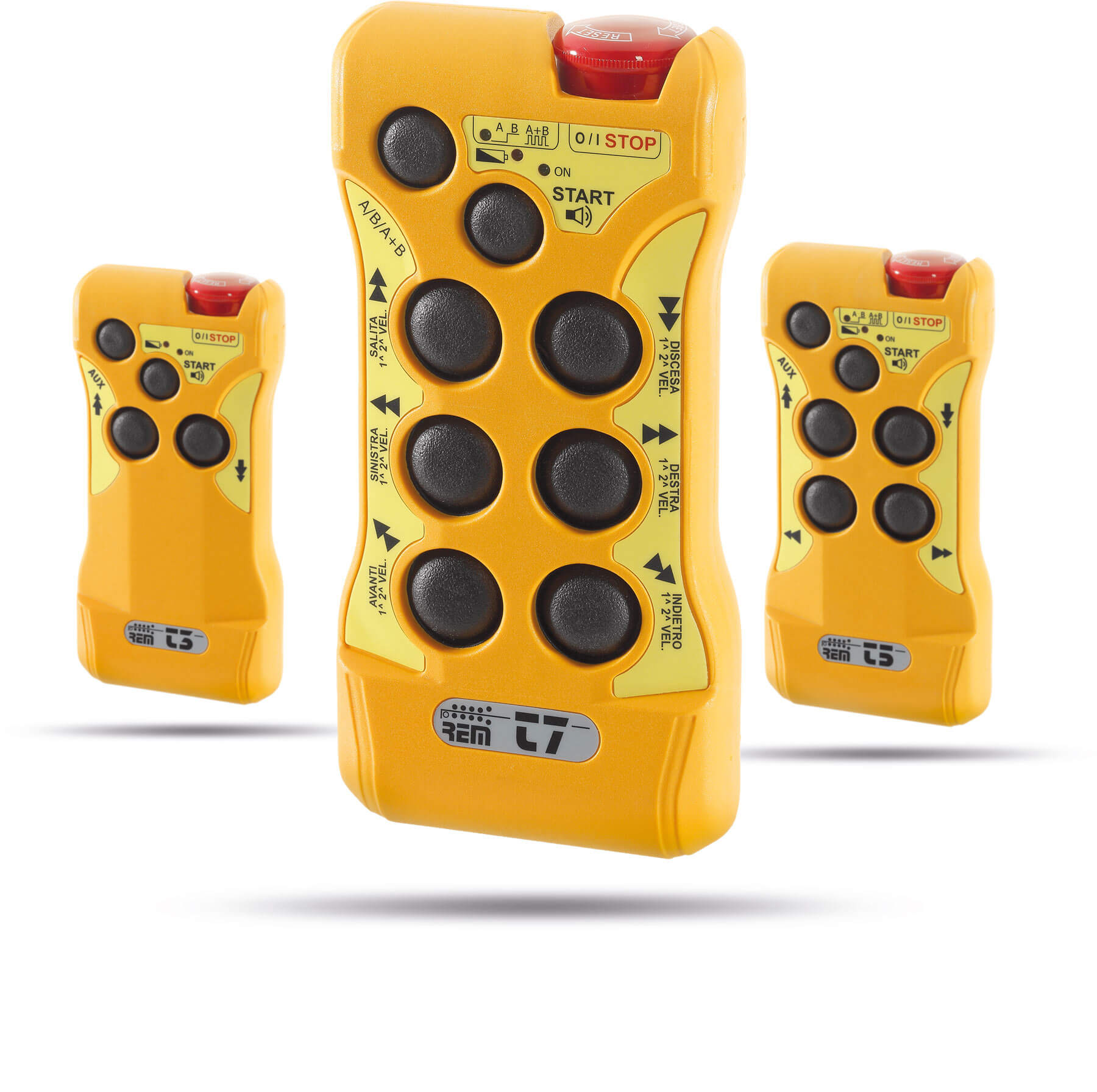 Small, handy, versatile.
Hard-wearing and long lasting.
Internal battery.
Models with 3, 5 or 7 buttons, the T series is designed for simplified practical use.
T3 is the ideal solution for equipment featuring limited functions.
T5 is versatile and compact in size.
T7 is the versatile and compact remote control with programmable auxiliary button.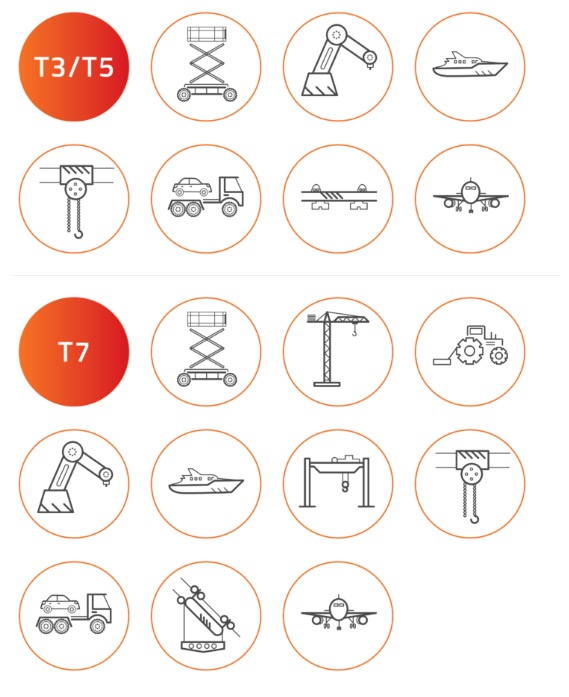 Technical Specifications
| | |
| --- | --- |
| Battery | 3.6 V – lithium |
| Duration | up to 1200 working hours – 30 hours of power reserve |
| Radio transmission / frequency | DualBand 72 channels – 433/870 China 418 Usa Can 915 |
| Power source | 12-24 Vdc +/- 25% – 24-110 Vac +/- 10 % – Opt. 220 Vac |
| Emergency stop | Category 3 PL-D |
| Dimensions and weight | 174x85x37 mm – 350 g |
| Available receivers | DIN – EcoBox – RubyBox |
| Certifications | EN-300220-1 cl.1 – CE – FCC (USA/CAN.) |