1t to 200t Capacity
With capacities up to 200 tonnes, spans up to 45 metres and leg heights to 20m. MONOCRANE double girder gantry cranes are the solution to your ultra high capacity, heavy duty indoor or outdoor free standing crane application.
Used extensively in:
Precast yards
Ship building
Mining Maintenance
Bridge construction industries
MONOCRANE double girder gantry cranes address the top end of the heavy lift crane application. Where site cranes and single girder gantry cranes top out is where the double girder gantry cranes steps in. Offering high performance reeving options and versatile configuration, our double girder gantry cranes can be customised to your unique requirements.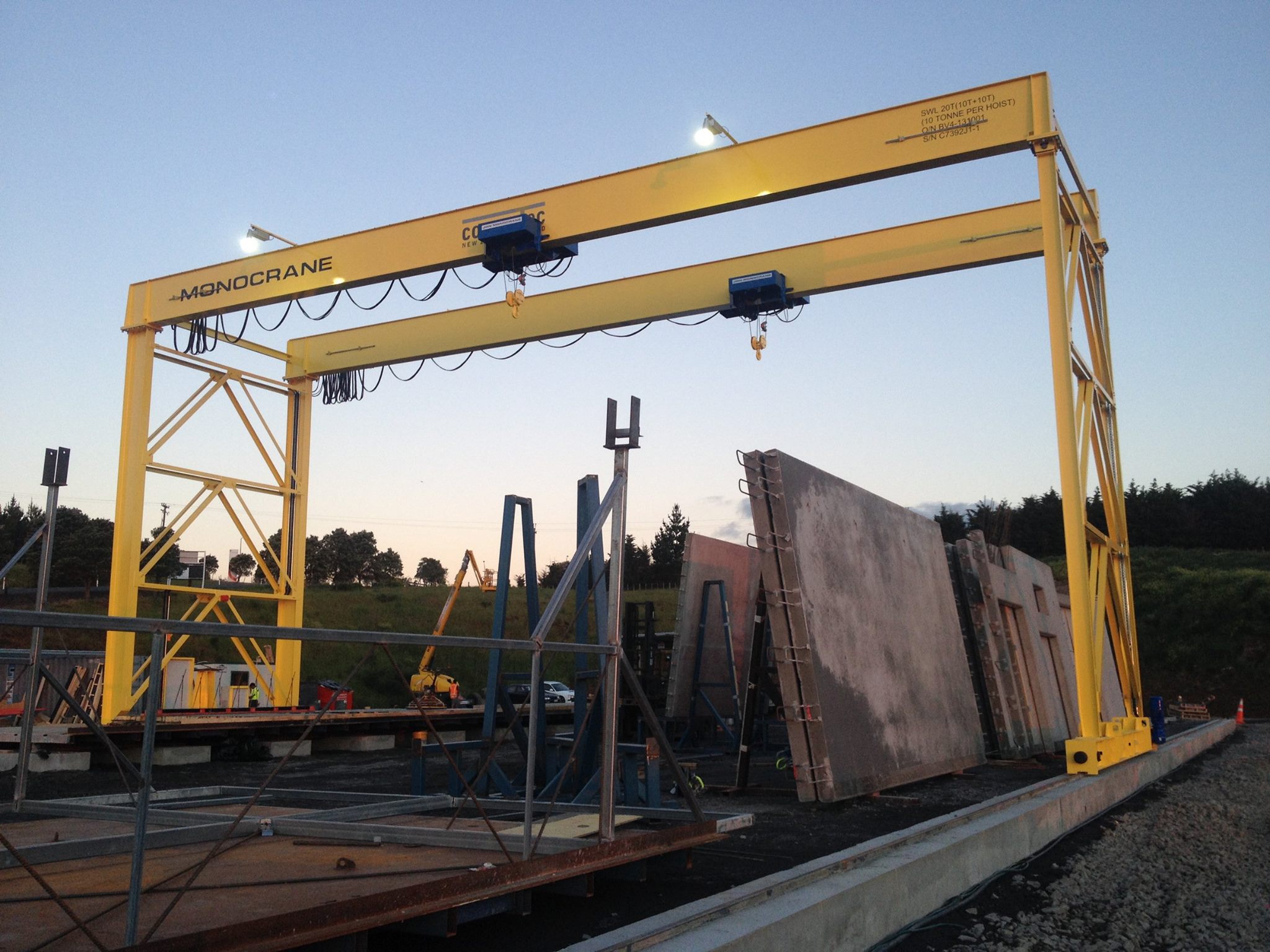 Factors to consider when selecting your crane
Capacity (tonnes)
Span (m) The clear distance between your building columns.

Height of Lift (m)
Hoisting Speed (m/min)
Travel Speeds (m/min)
Duty
Value Adding Technologies (see below)
Click here to understand duty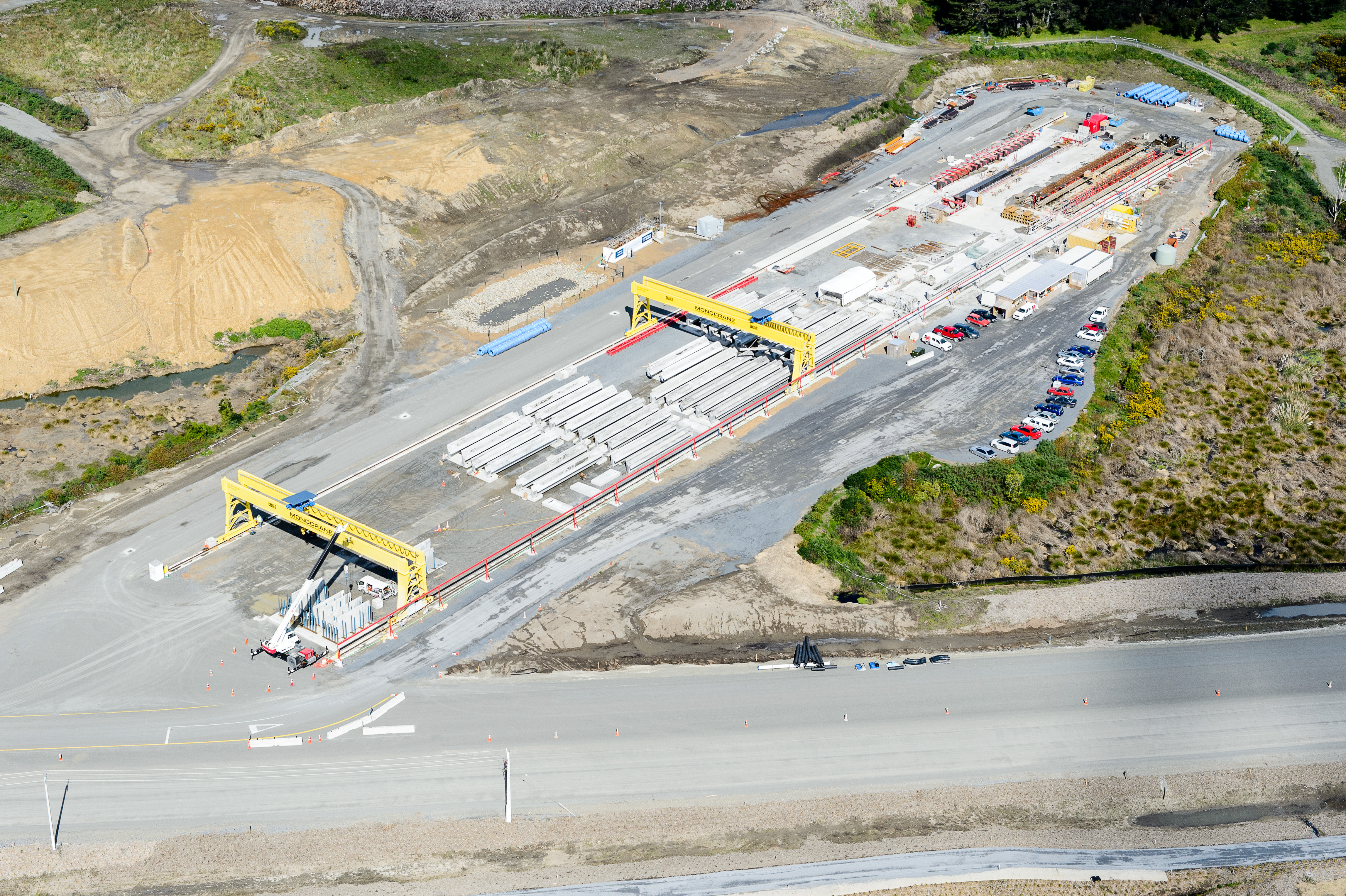 Unique MONOCRANE design features include:
Full penetration sub-arc welded load bearing

 

flanges

 

for the ultimate in strength and fatigue resistance.
Line bored one piece end carriages to ensure precise alignment and smooth travelling motions.
Industry leading

 

Hyperspeed

 

and

 

i-Glide

 

technology optional across the entire range.
High quality enamel paint with optional 2-pak or client specific systems.
Extensive range of optional extras.
Peace of mind knowing that your crane is designed by qualified engineers and manufactured by qualified boilermakers, electricians and fitters.